---
Australia

Apparel manufacturers Andorra have Vertex Plus linked with GSD under the watchful eye of GSD distributor Craig Kazukaitis. Craig is an active supporter of the GSD/VERTEX combination and we look forward to more linked installations.
Some interesting work is being done by David Cohen at WISCO Manufacturing, Brunswick, who is linking his Customer Order Processing System directly into VERTEX Plus. If you have similar thoughts and would like to contact David, please e-Mail him below.

---

Cambodia

The push to manufacture overseas gathers pace. Our many contacts in the 35 countries where VERTEX can be found confirm that it is not simply cheaper labour which has made these moves inevitable, but the much reduced burden of all state-imposed costs. Cheaper premises, cheaper fuel - often one quarter of that in the UK - less taxes, less indirect employment costs and most significant of all - less regulation.
The move by Coats-Viyella which has taken the VERTEX Plus and Raw Materials Control modules into Cambodia is typical of a leading British manufacturing company being forced by its competition into working overseas. We take heart from the fact that the production facility employed is "CV" at its core and not simply a Cambodian factory under contract.

---

Canada

Our congratulations go to Gail Baillie of Calgary on what has been an enviable record of VERTEX installations. Gail is also in a good position to supply all VERTEX ticket patterns, including laser.

---

Egypt

The pace of change in Egyptian Industry is quite remarkable. We have now had five productive visits to Cairo in the past year. Of major importance has been the appointment of Mr Mohammad A. Sattar of MISC as VERTEX distributor in Cairo.
Six significant Egyptian garment factories now use VERTEX Plus and more are poised to adopt the system. We are confident that it will serve them well. If you would like to contact MISC direct, please click on the e-Mail link below.

---

India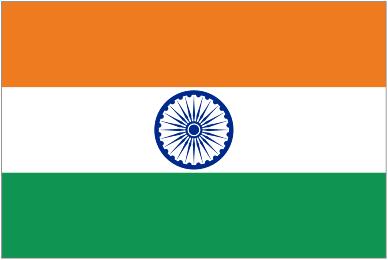 We are delighted to announce that ALT are actively promoting VERTEX Plus and our other VERTEX modules to their many clients in the garment industry.
Their first full installation was at P K International in Bangalore, who join our many other users in India.
ALT technicians are ideally placed to provide support for your Vertex installation and during the implementation phase

---

South Africa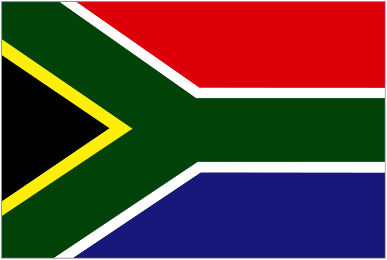 We welcome our new distributor in Cape Town, Training Within Industry. Under the direction of Victor Chinn, VERTEX Plus is being introduced to manufacturers in the local productivity group.
The first full installation is at Sharmar Workwear where Kevin Meyer is leading the implementation team.

---

Spain

Our very active distributor in Barcelona, RAPIDA S A, has now installed VERTEX Plus in seven factories.
RAPIDA Systemas Integrales S A operates from Pallars 105, conveniently situated not far from the centre of Barcelona. Over the years they have become renowned as the Iberian distributors for Gerber Garment Technologies. Their work as VERTEX distributors for the whole of Spain has been very much appreciated.

---

Sri Lanka

The Star Garments Group have worked up their sixth VERTEX Plus for Windows system. Martin Emprex (Ceylon) has converted to VERTEX Plus and the new Viyella Holdings factory in Horana has similarly adopted VERTEX Plus for production control as has Jewelknit and Ran Malu. These have been joined by NNE, Hongkong Knitters and recently Jay Jay Mills. VERTEX systems are leading the way to more efficient manufacturing in this important sector of the Sri Lankan economy.
Don't forget to consider the CheckMate system which complements VERTEX and is supplied in Colombo by The Computer Centre (PVT) Limited, where Ashique Mohamed Ali will be pleased to help you with all our products. Note in particular that the new Windows PC-NetCheckMate real-time monitoring system is now available either as an upgrade for PC-CheckMate users or as a new installation.

---

Mauritius

Installations of VERTEX products in Mauritius are currently being overseen by GSD. If you are interested in following New Island Clothing on to Vertex Plus, then contact Stella using the e-Mail link below. If you need to know more about Eildon products then please enquire using the CheckMate hyperlink.

---

Portugal

TECNICAM, our distributors in Braga, announce the conversion of FAVIMA - SOCIEDADE T XTIL to VERTEX Plus.
TECNICAM is also GSD distributor for Portugal and is actively supporting our work to produce a Portuguese version for the enthusiastic manufacturers in Portugal and Brazil. All on-screen help is now in Portuguese.
If you manufacture in Portugal and would like to make contact with TECNICAM direct, then please email them below.

---

Pakistan

A fortunate meeting at the Bobbin Show in Atlanta led to further contact with Apparel Technologies in Karachi. Unfortunately it might be a little while before they can devote a lot of time to promoting VERTEX. The first factory to adopt Vertex Plus has been Cuthberts Babywear (Jaguar) in Faisalabad and we look forward to adding other users in this important manufacturing area.
This is a major opportunity to introduce VERTEX to the many apparel manufacturers in Pakistan and we support with interest the work of Azhar Hasan and his team, in particular Zafar, in their work. Truly a case of "watch this space!"

---

New Zealand

The man "in the know" for all aspects of VERTEX Plus in New Zealand is Tony Matravers. Long experience with his own manufacturing of thermal wear means you get spot-on comment. If you would like to know more about VERTEX you'll find no better source than this user. Tony has just taken delivery of the new 'Mozart' for Windows package so is right up to the latest mark!
Our presence in this part of the world is much enhanced by VERTEX distributor Craig Kazukaitis who covers New Zealand, Eastern Australia and Fiji. Craig has been distributing GSD systems for years and is a very welcome addition to VERTEX resources in the area.

---

Mexico

Mexico remains a primary site for USA companies manufacturing "offshore" under the 807 program. Unusually, the first VERTEX Plus for Windows system has been installed in a Mexican factory by Courtaulds Bodywear - a branch of Courtaulds Textiles UK - now Sara Lee.
We await with interest the reaction of USA companies to this clear and obvious advance into the offshore arena. VERTEX Plus promises to be just as effective in Mexico as it has been for Courtaulds in Morocco.
If you would like to discuss this installation with us, please contact us .

---

Fiji

As a popular location for off-shore manufacturing, Fiji is now being looked after by Craig Kazukaitis, the very active VERTEX and GSD distributor based in New Zealand.
Craig has already installed at Classic Apparel and demonstrated that the "packaged" format of VERTEX Plus for Windows makes it an ideal choice for the Fijian manufacturing environment.
If you would like to contact Craig, e-Mail him below.

---

Madagascar

The promotion and support of VERTEX products in Madagascar comes under the capable hand of Jim Tew at IOTACS, close by in Mauritius. IOTACS are distributors for all VERTEX products as well as for Checkmate and so forth. The considerable experience brought to bear by Jim Tew is certain to be an asset to clothing manufacturers over the whole area.
The first manufacturer in Madagascar to adopt VERTEX is Cosmos Knits, who will be working up the barcoded production control module over the next few weeks. They will eventually be using four CCD barcode scanners to capture factory data.
If you manufacture in Madagascar and would like to explore the many options Vertex Plus can provide, please contact us below.

---

Morocco

The pressure to manufacture overseas is becoming irresistable. Morocco is a classic example where all manufacturing costs, not just cheaper labour, make the bottom line equation unanswerable. Courtaulds (Sara Lee) and Coats-Viyella (Quantum) operate their factories there on VERTEX and several other companies look set to join them.
VERTEX is designed to make shop-floor data capture and analysis simple and effective. In particular, its ability to send formatted data for on-line transmission straight into a database in the UK puts the daily Moroccan production records on executives' screens in good time for effective decision-making. If you want to have this much control over your Moroccan production units please contact us about implementing the hassle-free VERTEX solution.

---

Lithuania

We are delighted to announce the appointment of International Business Network of Vilnius as VERTEX distributor in Lithuania, where the apparel industry has a significant share of manufacture and exporting.
International Business Network has an established track record in the industry, which can only benefit from the adoption of VERTEX methodology - particularly where Western customers seek similar information and reporting to that available in their local factories. The first Lithuanian manufacturer to adopt VERTEX Plus for Windows - the barcoded production control module - is Silvos Trikotazas.

---

The United States

Our presence in association with Eildon Systems at the Bobbin Show was a resounding success.
Don't forget your local source of Vertex expertise is in Greenville, NC where Betty Hinton and Tom Shepard will be pleased to assist. See 'People who can help!' on our 'Newsletter' page.
If you are one of our many users in the USA, particularly if you have an old DOS version of VERTEX, we would be delighted to hear from you. Just use the link below to pass across your details.

---

Singapore

We are pleased to announce the appointment of AMS System Services Pte Ltd as an
authorised distributor in the Far East. Based in Singapore, AMS are in prime position
to assist manufacturers to automate using Vertex modules.
If you have production units in the area don't hesitate to e-Mail AMS or call (65) 6451-1691
(or Fax 6452-1810)